Obtaining a certificate with an Android
It is now possible to download the application to obtain a User Certificate from an Android device. If you need help, please watch the explanatory video or follow the instructions below.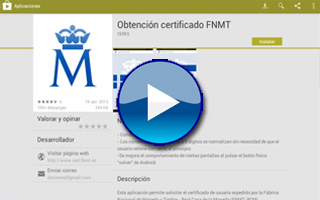 You can download it by clicking on the following image from your Android device.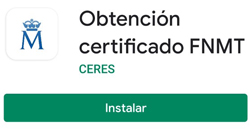 Or you can capture the following QR Code